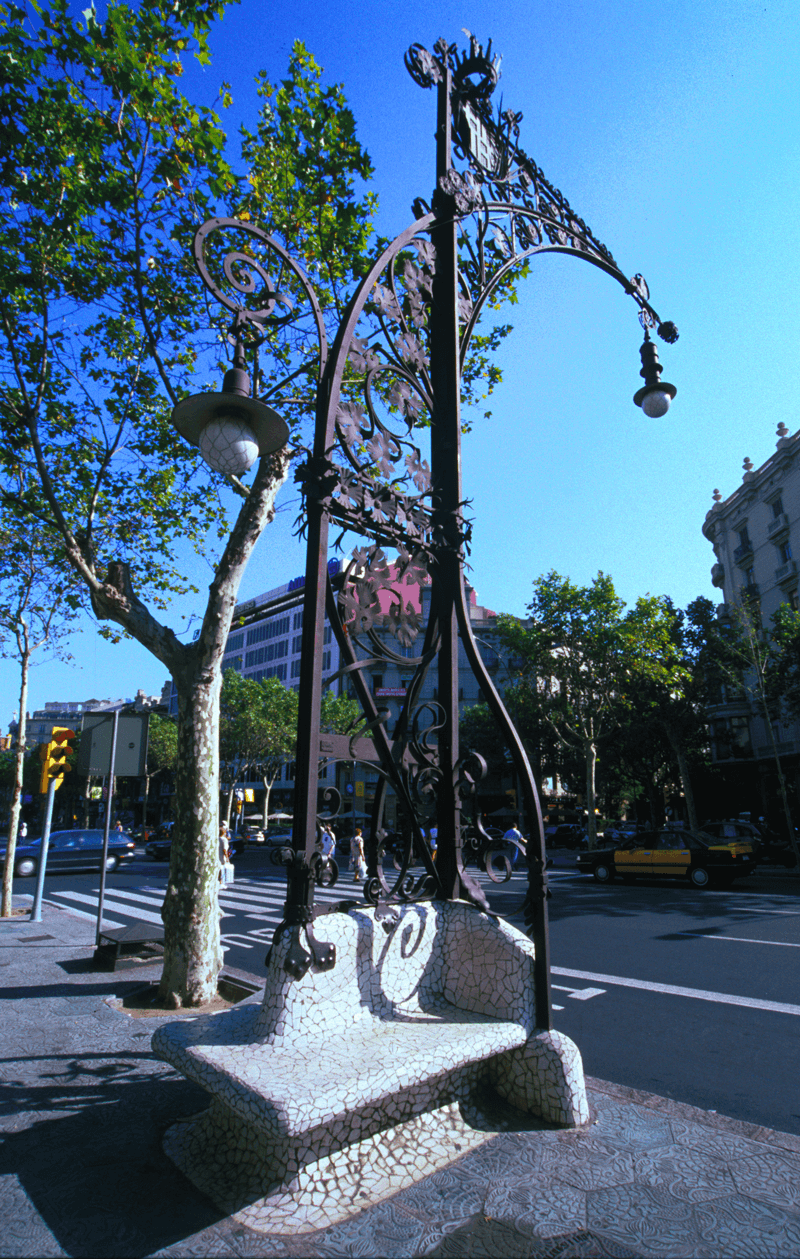 Designed in 1906 by Pere Falqués to light the stentatious boulevard appropriately. Restored from their then very deteriorated state in the 1980s by the City Council, one must distinguish these original elements from the circular benches-cum-flower beds you will find on some of the wide chamfers of Passeig de Gràcia. They are the fruit of a certain contemporary "Neo-Modernisme" and were added to the avenue's landscape at the end of the 20th century, their suitability still being challenged today.
Actions on Modernista Heritage City Council Programme Barcelona, posa't guapa (Barcelona, get pretty)
Restauración de los bancos-farolas.
Get the Guidebook of Barcelona Modernisme Route
The Barcelona Modernisme Route is an itinerary through the Barcelona of Gaudí, Domènech i Montaner and Puig i Cadafalch, who, together with other architects, made Barcelona the great capital of Catalan Art Nouveau. With this route you can discover impressive palaces, amazing houses, the temple that is symbol of the city and an immense hospital, as well as more popular and everyday works such as pharmacies, shops, shops, lanterns or banks. Modernisme works that show that Art Nouveau took root in Barcelona and even today is still a living art, a lived art.

The Guidebook of Barcelona Modernisme Route can be acquired in our centers of Modernisme.

<!– #main-content –>