Barcelona Walking Tours Modernisme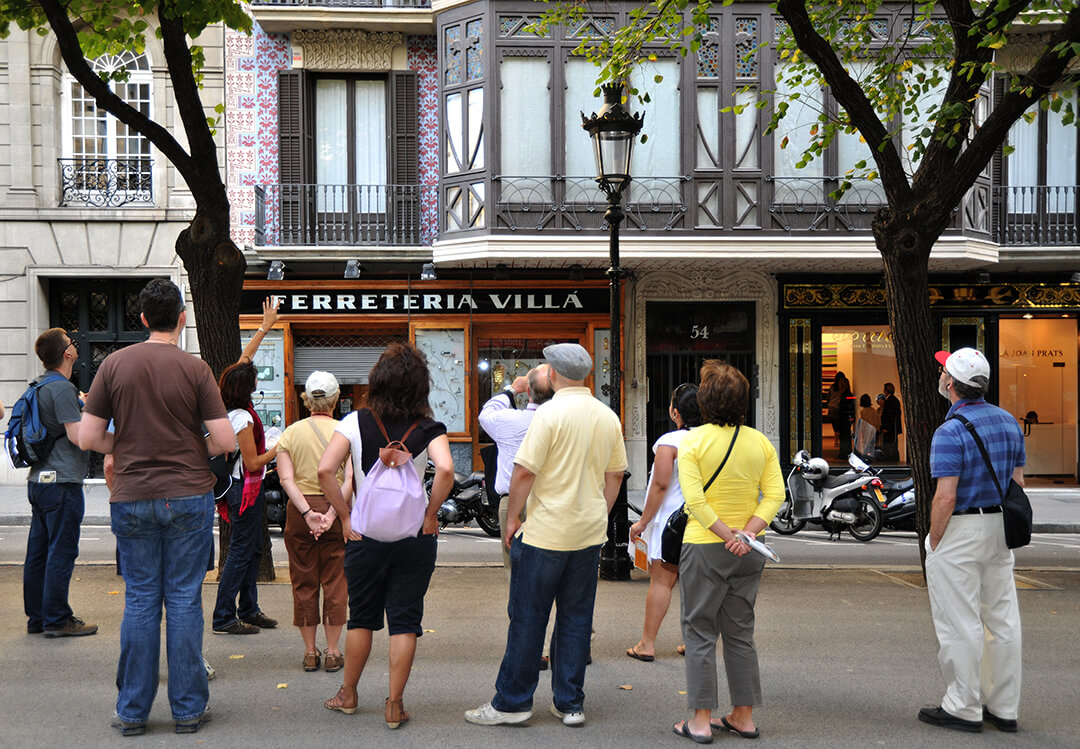 Stroll though the Quadrat d'Or heritage quarter in Barcelona's Eixample district and admire the modernista buildings by architects of the calibre of Gaudí, Domènech i Montaner, and Puig i Cadafalch, as well as other landmarks from Catalonia's home-grown art nouveau movement.
Timetable
TEMPORARILY SUSPENDED.
English
from April to October, Wednesdays and Fridays at 5 p.m.
From November to March, Fridays at 3.30 p.m.
Catalan/Spanish
From July to September, Thrusdays at 17 p.m.
On 19th April, 1st May, 11th September, 1st November and 6th December, there are no Walking Tours. Tourist Information Office of Barcelona: Monday to Sunday from 8.30am to 8.30pm. Closed on January 1st and December 25.
Prices and discounts
Adults: €18,00.
Children (0 to 12 years of age): free.
Discount of the Modernisme Route: 20% off the price for adults.
More information
Tel.: 932 853 832.
www.barcelonaturisme.com
Get the Guidebook of Barcelona Modernisme Route
The Barcelona Modernisme Route is an itinerary through the Barcelona of Gaudí, Domènech i Montaner and Puig i Cadafalch, who, together with other architects, made Barcelona the great capital of Catalan Art Nouveau. With this route you can discover impressive palaces, amazing houses, the temple that is symbol of the city and an immense hospital, as well as more popular and everyday works such as pharmacies, shops, shops, lanterns or banks. Modernisme works that show that Art Nouveau took root in Barcelona and even today is still a living art, a lived art.

The Guidebook of Barcelona Modernisme Route can be acquired in our centers of Modernisme.

<!– #main-content –>