CaixaForum Antiga Fàbrica Casaramona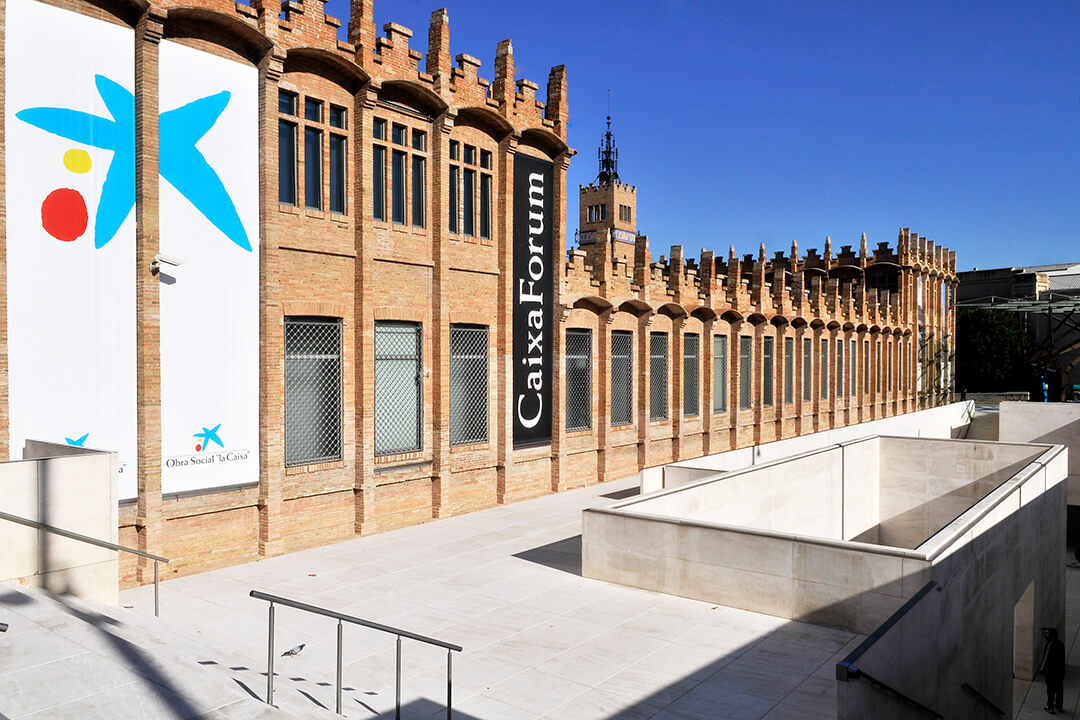 The entrepreneur Casimir Casaramona decided to locate his textile factory on Montjuïc hill and contracted Josep Puig i Cadafalch to design it in 1912. The result was a typical complex of industrial architecture including Catalan vaults, ceramics and artificial stone. Puig i Cadafalch also gave the complex his characteristic Neo-Gothic style and highly personal details such as the pinnacles and the square towers. The factory, the largest building designed by Puig i Cadafalch, eventually fell into disuse and from 1940 it housed the stables of the National Police cavalry. Fortunately, in 1998 it was rehabilitated to house CaixaForum, the social and cultural headquarters of "la Caixa" Community Projects in Barcelona. Exhibitions, workshops, lectures, courses and concerts are a few of the activities offered by CaixaForum, which organises guided visits to the exhibitions and to the Modernista building.
Timetable
Open daily
Monday to Sunday and holidays, from 10 a.m. to 8 p.m.
Closed December 25 and January 1 and 6.
Prices and discounts
Price
€6.
Discount of the Modernisme Route
25% discount on the price of tickets for exhibitions at CaixaForum.
More information
Tel.: 934 768 600.
https://caixaforum.es/ca/barcelona
COVID 19: entry by time slot with limited capacity.
Free entrance.
Get the Guidebook of Barcelona Modernisme Route
The Barcelona Modernisme Route is an itinerary that takes you through the Barcelona of Gaudí, Domènech i Montaner and Puig i Cadafalch, the architects who, together with others, made Barcelona the world capital of Modernisme. This Route enables you to get to know thoroughly impressive palatial residences, amazing houses, the temple that has become a symbol of the city and a huge hospital, but it also includes humbler and more everyday buildings and items such as chemists', shops, lampposts and benches - modernist works which show that Art Nouveau put down strong roots in Barcelona and today Modernisme is still an art that is alive and part of life in the city.

The Guidebook of Barcelona Modernisme Route can be acquired in our centers of Modernisme.

<!– #main-content –>