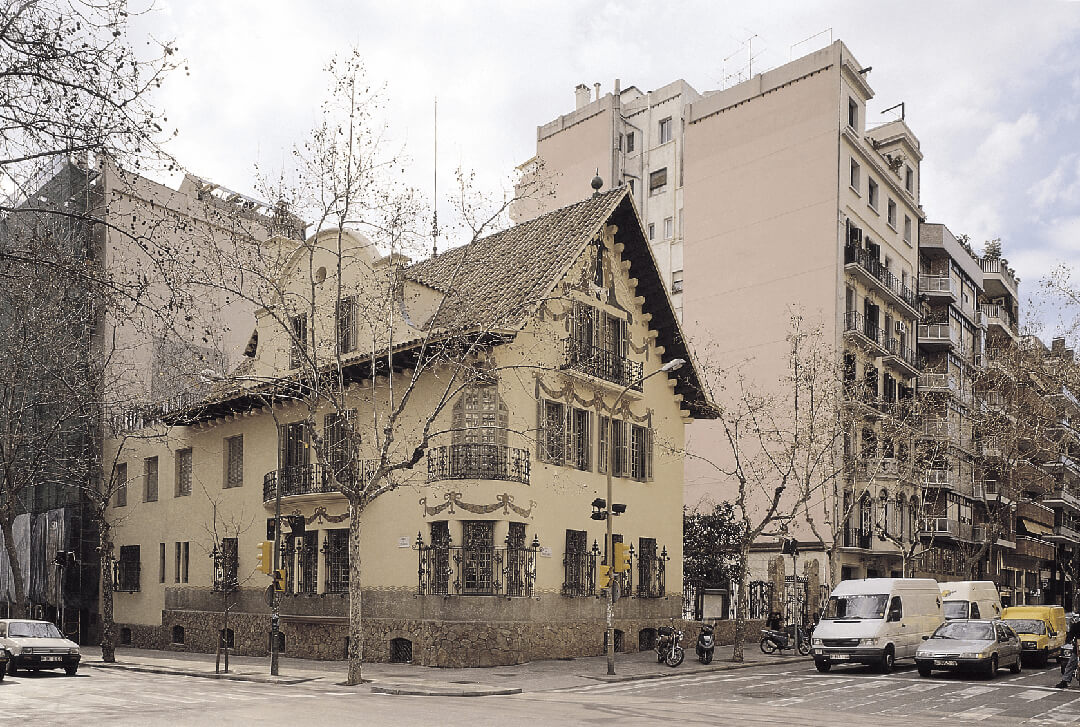 The house was proposed for the Barcelona City Council prize for the best building in 1911, though this was finally awarded to the Casaramona factory (35) by the same architect. The building is considered the first of Puig's "white period", in which the architect introduced influences from the Viennese Secession in his projects. On the façade some decorative elements have been maintained, such as the sgraffito work by Tomás Fontanals on the façade facing Carrer Buenos Aires, depicting Our Lady of the Assumption. In 1940, the building was purchased by a famous gynaecologist, doctor Melcior Colet Torrebadella, who converted it into a clinic. The work was carried out under the direction of the interior designer Santiago Marco Urrutia (1885-1949), who transformed the house interior and only preserved the original fireplace by Puig i Cadafalch. In 1982, Doctor Colet gave the building to the Generalitat's Directorate-General for Sports for conversion into the current museum.
More information
Tel.: 934 192 232 http://cultura.gencat.net/esport/colet/index.htm
Timetables may vary.
Get the Guidebook of Barcelona Modernisme Route
The Barcelona Modernisme Route is an itinerary through the Barcelona of Gaudí, Domènech i Montaner and Puig i Cadafalch, who, together with other architects, made Barcelona the great capital of Catalan Art Nouveau. With this route you can discover impressive palaces, amazing houses, the temple that is symbol of the city and an immense hospital, as well as more popular and everyday works such as pharmacies, shops, shops, lanterns or banks. Modernisme works that show that Art Nouveau took root in Barcelona and even today is still a living art, a lived art.

The Guidebook of Barcelona Modernisme Route can be acquired in our centers of Modernisme.

<!– #main-content –>