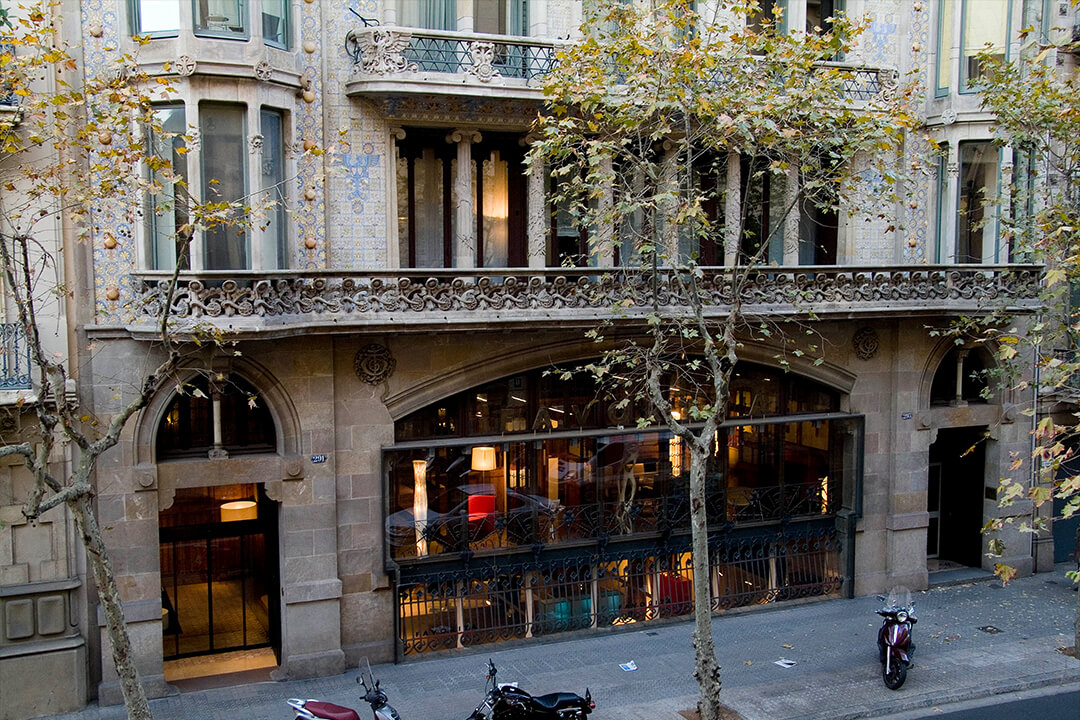 Designed by Domènech i Montaner. The main interest of this building, built between 1895 and 1898, is that it shows the first characteristic signs of this architect's unmistakeable style, such as the Neo-Gothic façade, the bluish tones and the foyer featuring floral motifs with figures of reptiles. The house that can be seen today is not, however, the first design by Domènech i Montaner. The building was originally limited to the workshop and the first floor, the dwelling of the owner. When it was extended in 1912 the original lines were respected, the towers were rebuilt at a higher level and elegant bay windows were added to the façade.
Actions on Modernista Heritage City Council Programme Barcelona, posa't guapa (Barcelona, get pretty)
Soundproofing.
Restoration of exteriors façades.
Timetable
Prior booking is required by writing to info@cedim.cat or calling 652 882 457.
A minimum number of people are required to conduct the tour.
Prices and discounts
General:
€18.
Modernisme Route discount:
20% off general price.
More information
Tel.: 652 882 45
info@cedim.cat
Get the Guidebook of Barcelona Modernisme Route
The Barcelona Modernisme Route is an itinerary through the Barcelona of Gaudí, Domènech i Montaner and Puig i Cadafalch, who, together with other architects, made Barcelona the great capital of Catalan Art Nouveau. With this route you can discover impressive palaces, amazing houses, the temple that is symbol of the city and an immense hospital, as well as more popular and everyday works such as pharmacies, shops, shops, lanterns or banks. Modernisme works that show that Art Nouveau took root in Barcelona and even today is still a living art, a lived art.

The Guidebook of Barcelona Modernisme Route can be acquired in our centers of Modernisme.

<!– #main-content –>