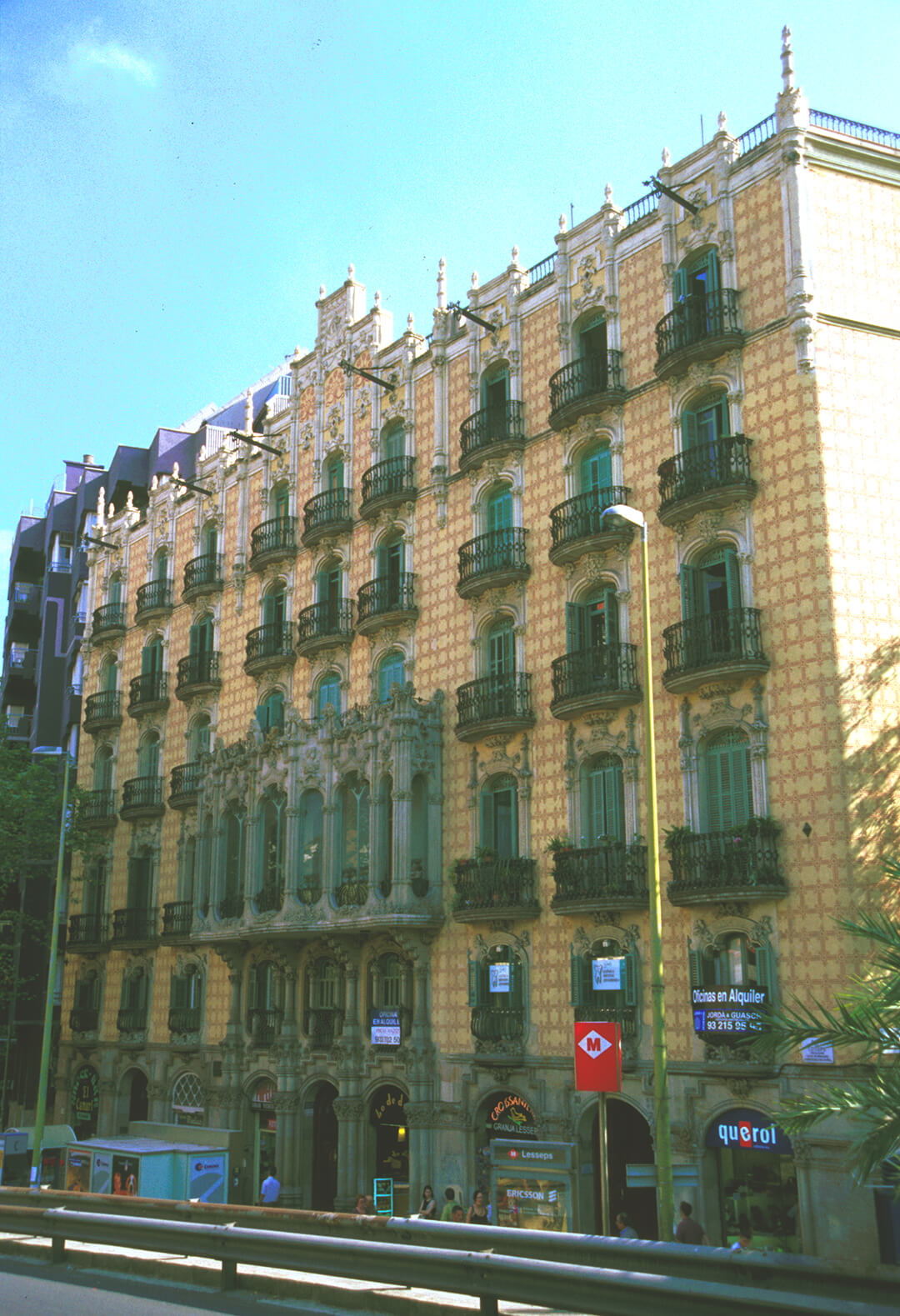 Are three buildings joined by a common façade built in 1906 by Jaume Torres i Grau. Do not miss the bee-shaped wrought iron banisters of the central balcony. The rear court, at the corner of Carrer Mont-Roig, still has a charming Modernista kiosk. Cinema fans should not miss this building: part of the film All About my Mother, by Pedro Almodóvar, was filmed here.
Actions on Modernista Heritage City Council Programme Barcelona, posa't guapa (Barcelona, get pretty)
Restoration of façades, balconies and carpentry (blinds) and recovery of pavilion.
Replacement of individual aerials by collective ones and restoration of roof terrace.
Get the Guidebook of Barcelona Modernisme Route
The Barcelona Modernisme Route is an itinerary through the Barcelona of Gaudí, Domènech i Montaner and Puig i Cadafalch, who, together with other architects, made Barcelona the great capital of Catalan Art Nouveau. With this route you can discover impressive palaces, amazing houses, the temple that is symbol of the city and an immense hospital, as well as more popular and everyday works such as pharmacies, shops, shops, lanterns or banks. Modernisme works that show that Art Nouveau took root in Barcelona and even today is still a living art, a lived art.

The Guidebook of Barcelona Modernisme Route can be acquired in our centers of Modernisme.

<!– #main-content –>