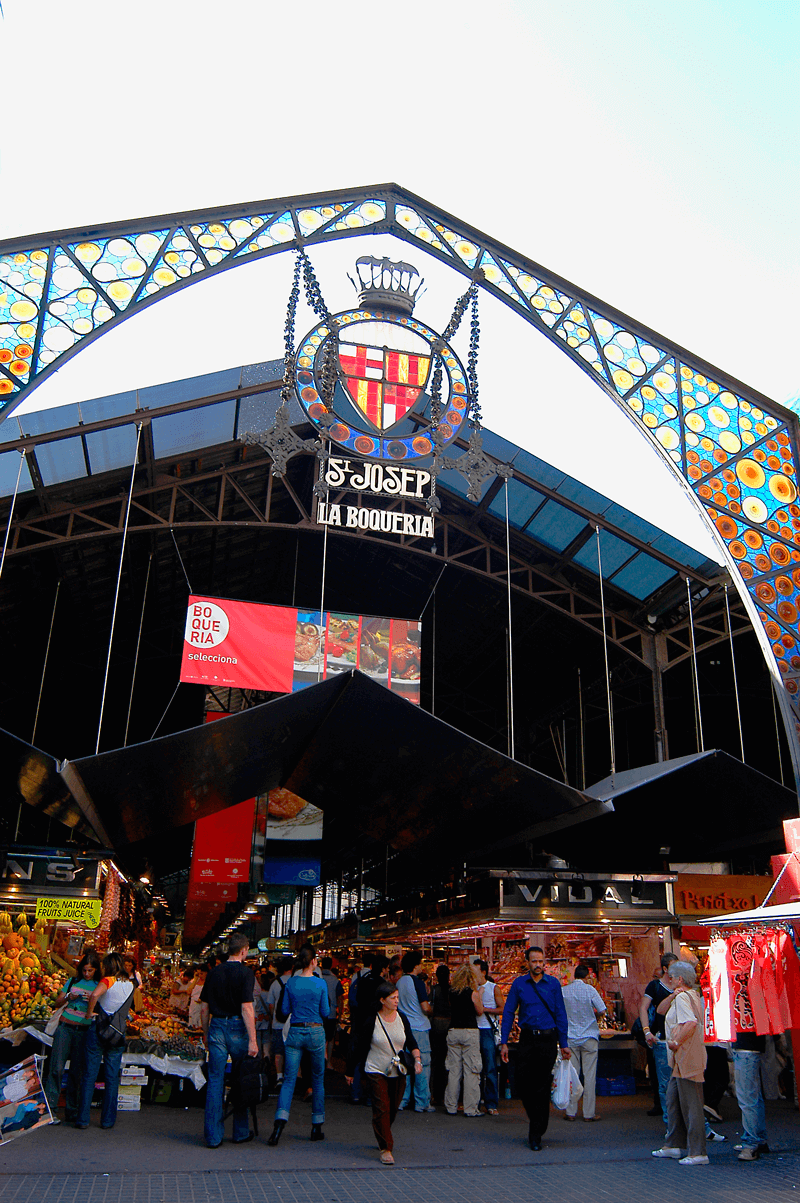 The oldest and most famous market in the city. From ancient times there had been, more or less in the same place, an open-air market in which the farmers from what is now the Raval district sold their products to the inhabitants of the walled city. Famous for the quality of its merchandise, the market occupies the former site of the Discalced Carmelite monastery of Sant Josep, which was burnt down in July 1835. The market was built five years later, in 1840, as a large porticoed square with Ionic columns under which the travelling tradesmen of the city could offer their varied products. A few years later, in 1914, an attractive metal roof designed by the engineer Miquel de Bergue was added. The market and its surroundings have been restored in recent years to the way they were in the early 20th century. The Boqueria is set in the central section of the Rambla-perhaps the most colourful and exuberant one: the Rambla de les Flors owes its name to the score of flower stalls that have been open all year round since Corpus Christi Day in 1853.
Actions on Modernista Heritage City Council Programme Barcelona, posa't guapa (Barcelona, get pretty)
Restoration of the archway. Adaptation of market stalls for transformation into information points.
Get the Guidebook of Barcelona Modernisme Route
The Barcelona Modernisme Route is an itinerary through the Barcelona of Gaudí, Domènech i Montaner and Puig i Cadafalch, who, together with other architects, made Barcelona the great capital of Catalan Art Nouveau. With this route you can discover impressive palaces, amazing houses, the temple that is symbol of the city and an immense hospital, as well as more popular and everyday works such as pharmacies, shops, shops, lanterns or banks. Modernisme works that show that Art Nouveau took root in Barcelona and even today is still a living art, a lived art.

The Guidebook of Barcelona Modernisme Route can be acquired in our centers of Modernisme.

<!– #main-content –>