Palau Mornau – Hemp Museum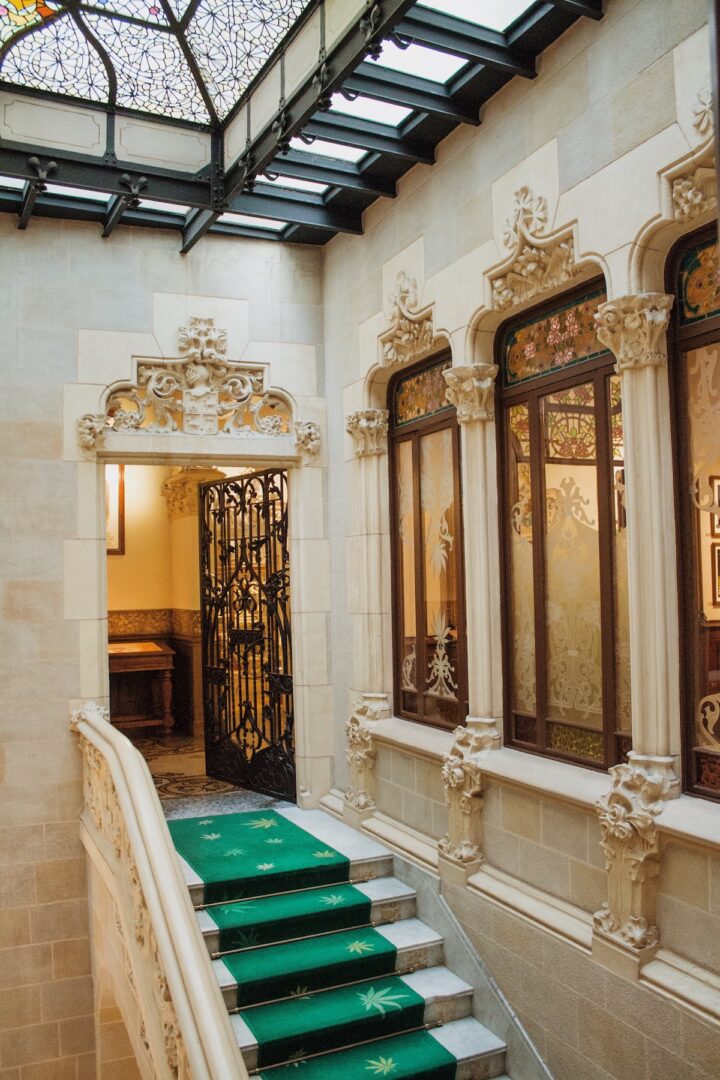 Built in the 15th century, the noble family of Santcliment was the owner of the city palace until the late 18th century when Josep Francesc Mornau, honorary war commissioner of the Royal Armies, bought the building. In the early 20th century Joan Nadal de Vilardaga, brother of the then mayor of Barcelona, purchased the palace and in 1908 commissioned the Catalan Modernism architect Manuel Joaquim Raspall i Mayol (Barcelona 1877 - La Garriga, 1937) to extend and renovate the building. Wrought iron and stained glass windows, especially those of the tribune on the first floor, highlight his renovation works. Inside its highlights are the ceilings, the stunning fireplace of the living room and the interior patio, covered by a stained glass bow window. In 2012, the palace was entirely refurbished by architect Jordi Romeu, returning the spectacular stained glass windows, marquetry floors and walls, and its magnificent ironwork to the grace and beauty it once had, to become the world's largest collection dedicated to the cannabis plant.
Timetable
Wednesday to Sundays, from 11 a.m. to 8 p.m.
Prices and discounts
Adults: €9.00.
Modernisme Route discount: 20% off adult price, €7.20
More information
Tel.: +34 933 197 539
www.hashmuseum.com
Get the Guidebook of Barcelona Modernisme Route
The Barcelona Modernisme Route is an itinerary through the Barcelona of Gaudí, Domènech i Montaner and Puig i Cadafalch, who, together with other architects, made Barcelona the great capital of Catalan Art Nouveau. With this route you can discover impressive palaces, amazing houses, the temple that is symbol of the city and an immense hospital, as well as more popular and everyday works such as pharmacies, shops, shops, lanterns or banks. Modernisme works that show that Art Nouveau took root in Barcelona and even today is still a living art, a lived art.

The Guidebook of Barcelona Modernisme Route can be acquired in our centers of Modernisme.

<!– #main-content –>